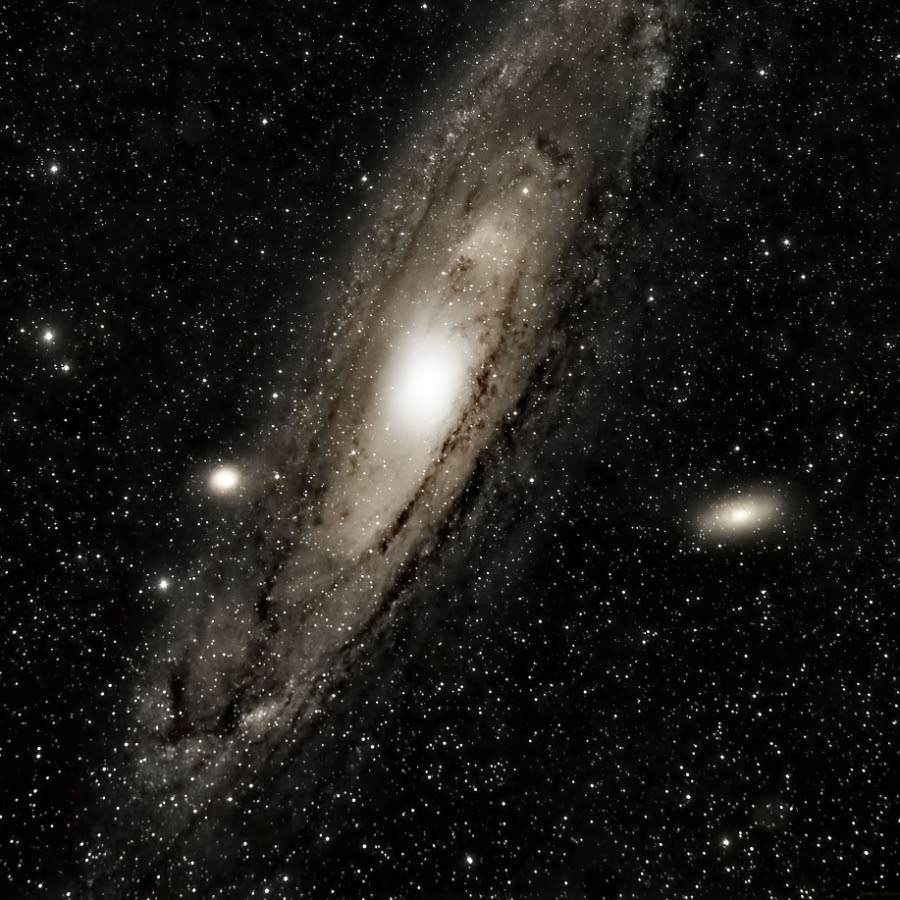 Annotated (website only):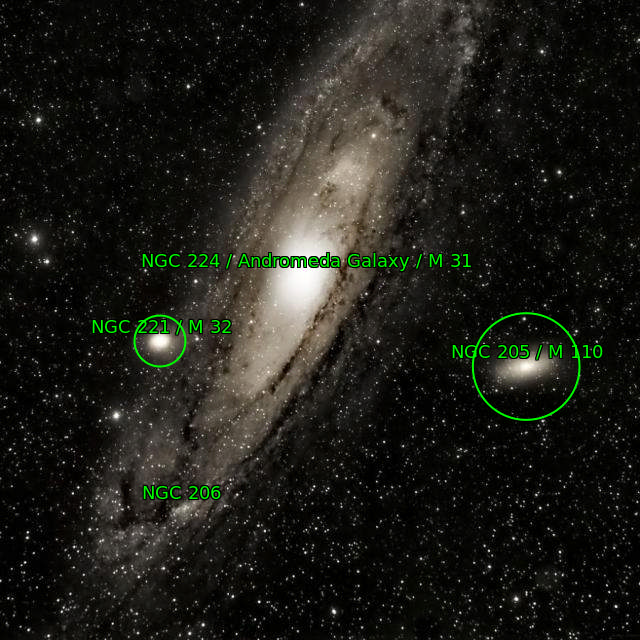 Objects visible in this photograph: M31, Andromeda Galaxy, M32, M110, NGC205, NGC221, NGC224, and some space dust.
Target was acquired from Nerpio, Spain.
🥇 1st Edition!
Metal Silver Satin
16" x 16"
Every piece is personally signed and numbered and comes with a Bill of Sale and a signed Certificate of Authenticity. Currently, only the pieces on display are for sale. Pickup will be arranged at the close of the exhibition. We do not ship.
This piece is on display at:
Physiocare Duvall — from May 2022 to August 2022: 15315 1st Ave NE, Duvall, WA 98019

The Andromeda Galaxy is our closest neighboring galaxy. It has two visual neighbors that appear as fuzzy disks: M32 and M110. It is such a large target that producing this much detail typically requires stitching multiple pictures together. For this shot, I rented a premimium telescope located in Spain and remote-controlled it to capture 19 frames with red, green, and blue filters that were recombined to produce the result you see.
Target information:
Constellation:
Andromeda
Right ascension:
00h 42m 04.920s
Declination:
+41° 15' 24.106"
Size:
1.62 x 1.62 deg
Radius:
1.146°
Pixels:
6.49 arcsec/pixel
Capture information:
Telescope or lens:
Takahashi TOA-150
Camera or sensor:
QHY268C One Shot CMOS
Capture date:
2021-07-06
Exposures:
19
Time per exposure:
120s
Total exposure:
38m 0s
Focal length:
1105mm
Aperture:
150mm
F-stop:
7.55