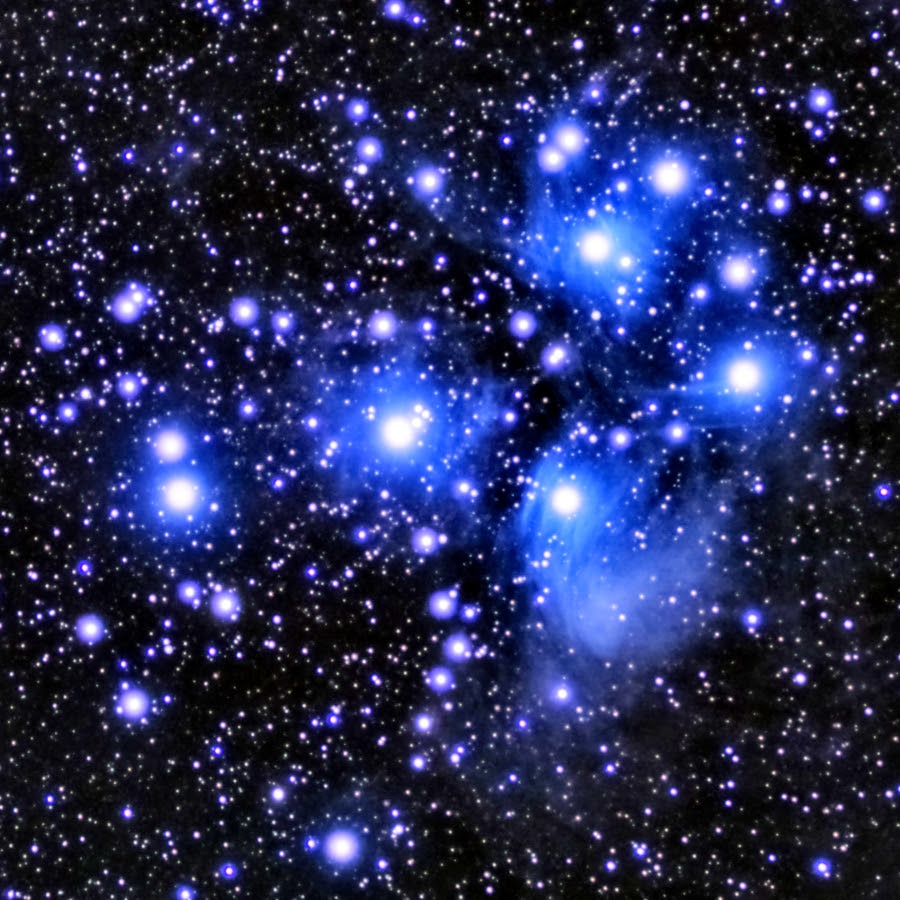 Annotated (website only):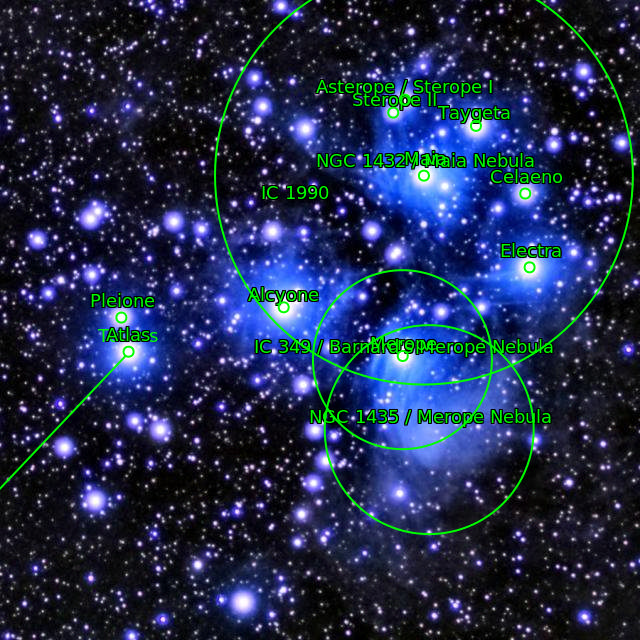 Objects visible in this photograph: M45, The star Alcyone, The star Celaeno (16 Tau), The star Electra (17 Tau), The star Taygeta, The star Asterope, Sterope I (21 Tau), The star Merope (23 Tau), The star Atlas (27 Tau), The star Pleione (28 Tau), The star Sterope II (22 Tau), IC349, Barnard's Merope Nebula, NGC1432, Maia Nebula, NGC1435, Merope Nebula, and some space dust.
Target was acquired from Monroe, WA.
🥇 1st Edition!
Metal Glossy White
10" x 10"
Every piece is personally signed and numbered and comes with a Bill of Sale and a signed Certificate of Authenticity. Currently, only the pieces on display are for sale. Pickup will be arranged at the close of the exhibition. We do not ship.
This piece is on display at:
Physiocare Duvall — from May 2022 to August 2022: 15315 1st Ave NE, Duvall, WA 98019

Easily visible as bright pinpoints of light almost resembling a tiny version of the Big Dipper, the Pleiades go by many names including the Seven Sisters. They are the closest Messier object and the most recognizable cluster visible to the unaided eye. With longer exposures, thin filaments of nebulosity that reflect the young stars' blue glow appear, each enveloping one of the major stars including Maia and Merope. This shot was processed from 30 3-minute exposures.
Target information:
Constellation:
Taurus
Right ascension:
03h 47m 07.646s
Declination:
+24° 03' 44.782"
Size:
1.53 x 1.53 deg
Radius:
1.083°
Pixels:
6.13 arcsec/pixel
Capture information:
Telescope or lens:
Svbony sv503 70ED
Camera or sensor:
ZWO ASI294MC Pro
Capture date:
2022-01-28
Exposures:
30
Time per exposure:
180s
Total exposure:
1h 30m 0s
Focal length:
336mm
Aperture:
70mm
F-stop:
4.56