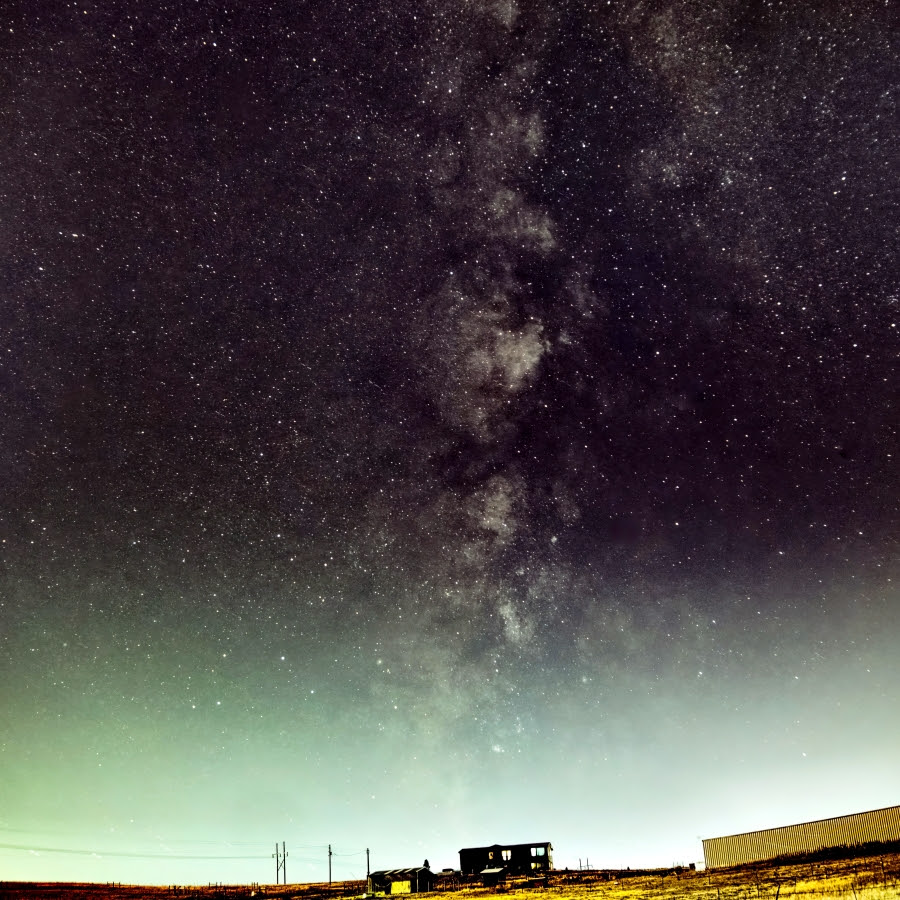 Objects visible in this photograph: Milky Way, and some space dust.
Target was acquired from Paint Mine, CO.
🥇 1st Edition!
Metal Silver Satin
10" x 10"
Every piece is personally signed and numbered and comes with a Bill of Sale and a signed Certificate of Authenticity. Currently, only the pieces on display are for sale. Pickup will be arranged at the close of the exhibition. We do not ship.
This piece is on display at:
Physiocare Duvall — from May 2022 to August 2022: 15315 1st Ave NE, Duvall, WA 98019

This photograph was taken during a trip to Colorado. My daughter and son-in-law knew about my astrophotography hobby and surprised me by offering to take me to Paint Mine, a remote location with darker skies. Although there was a pervasive glow of light pollution low on the horizon from a nearby town, the sky was much darker than what I see in Monroe, WA. I took several long exposures and combined them for my first ever Milky Way astrograph.
Capture information:
Telescope or lens:
16mm Sony Lens
Camera or sensor:
Sony Alpha 6300
Capture date:
2021-10-16
Exposures:
23
Time per exposure:
5s
Total exposure:
1m 55s
Focal length:
16mm
Aperture:
4mm
F-stop:
4.0