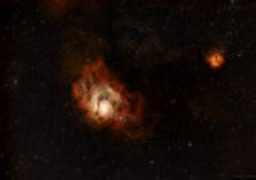 A widefield shot of a region filled with beautiful nebulae, galaxies and star clusters.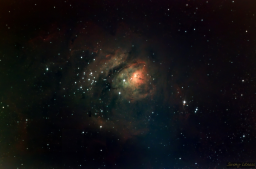 This large, bright and beautiful nebula stays low on the horizon in the Pacific Northwest, making it a challenging target to observe.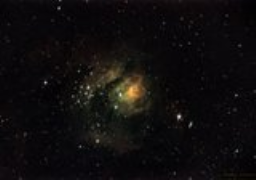 This cloud of interstellar dust surrounds a cluster that radiates energy to make the nebula glow.
Distance
5,200 light years