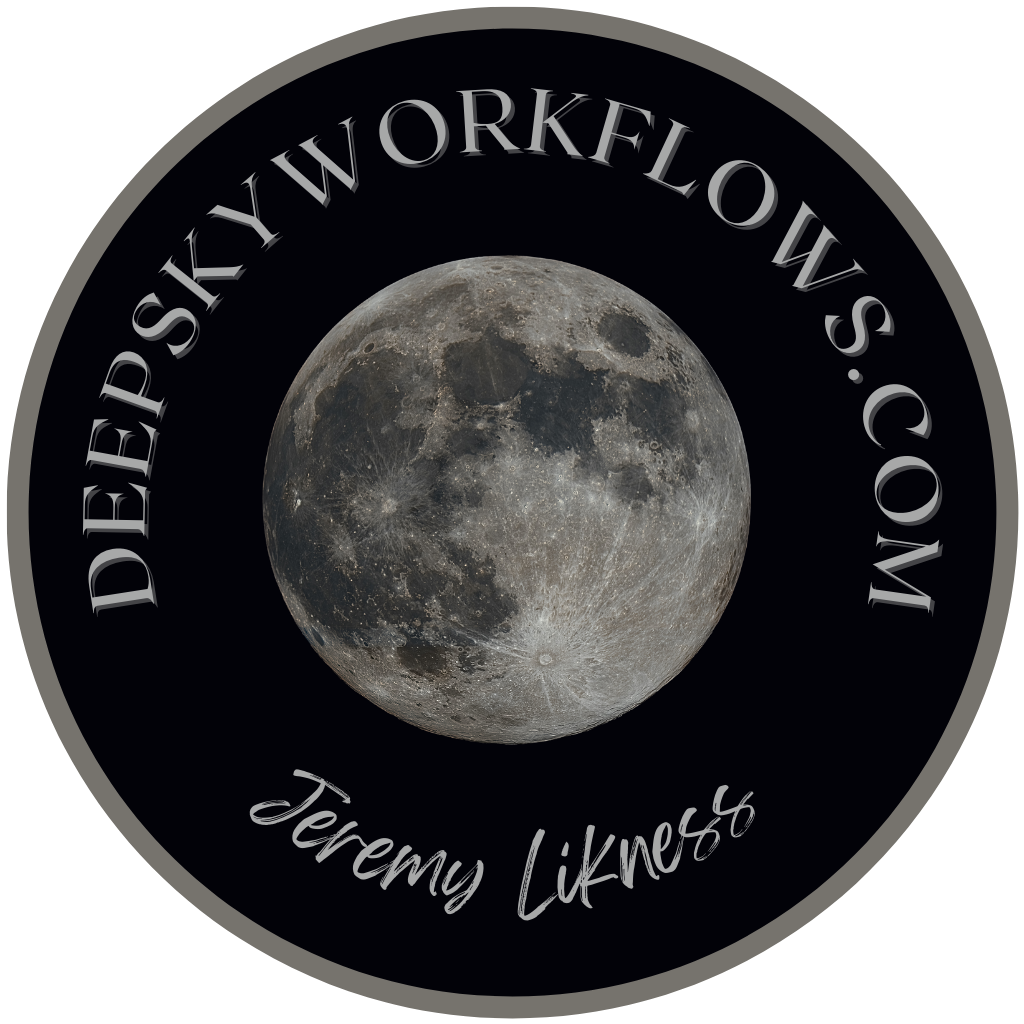 Hello, and welcome to Deep Sky Workflows! I picked this name because most of my images are deep sky objects (DSO) and I wanted a place to post what I learn as I gain experience with astrophotography and image-processing or workflows. I have since embraced all forms of photography, but astrophotography is my true passion!
On this site, you can:
You can also visit related websites:
Connect with me on: AstroBin, Facebook, Instagram, and/or Twitter.
You can also send me a message directly using the linked form.
It's great to have a place to share my deep sky explorations and astrophotography journey with you. In the beginning of 2021, I purchased an observation station named Stellina. It is a fully automated system for capturing deep sky images. What intrigued me about the unit was the claim that it could handle light polluted areas and the ease of setup. I took a chance, purchased the scope and have not been disappointed.
If you're interested to see what several years of astrophotography look like, sort the gallery by oldest items first. Most gallery items have a set of related images that you can browse to see how my abilities have changed over time.
My current gear list:
Telescopes — Williams Optics RedCat 71 (350mm), Celestron EdgeHD 9.25" (2350mm), SvBony SV503 70ED (400mm)
Cameras — ZWO ASI294MM Pro, ZWO ASI294MC Pro, ZWO ASI120MM-S
Mounts — ZWO AM5, Sky Watcher Star Adventurer GTi, Sky Watcher Star Adventurer Mini, Celestron CGEM-II
Regards,
Jeremy Likness