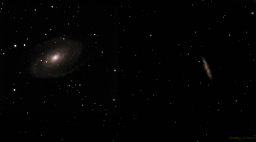 These two galaxies are bright enough to be seen with binoculars and close enough to capture together in a single frame.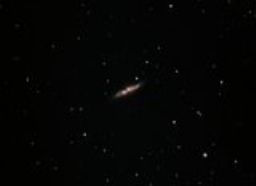 M82 is a starburst galaxy that contains one of the brightest pulsars known.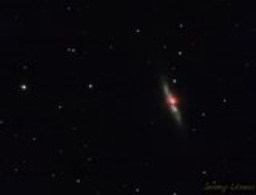 'Come on here, dear boy, have a cigar...' a Cigar Galaxy, that is. M82 is in close proximity to M81 (Bode's Galaxy) and it's believed that gravitational interactions between the two created what is known as a 'starburst' that can be easily seen in the middle.
Distance
12,000,000 light years