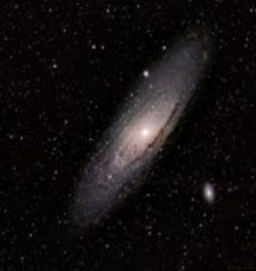 Over 2,000 10-second exposures went into stacking 6 panels that were blended to produce this capture of Andromeda with neighboring galaxies M32 and M110.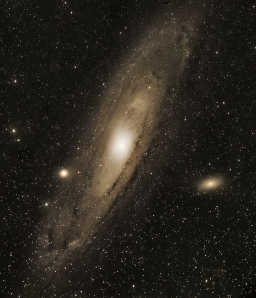 A detailed image taken over just a few minutes with a remotely controlled telescope in Spain.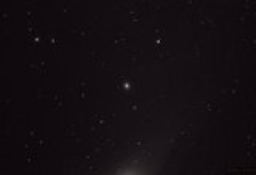 Just off the edge of the Andromeda Galaxy is one of two satellites orbiting the Milky Way's neighbor: M32, a dense cloud of stars that are classified as a dwarf, early-stage compact elliptical galaxy.
Distance
2,900,000 light years