IC59
Jump to:
Images
|
Blog posts
|
Videos
Images
---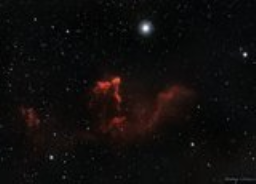 A second take on the Ghost of Cassiopeia
A second look at previous data revealed a path to proccessing that would expose much more of the nebula than my previous attempts. This is the ghost as it should be.
2022-10-02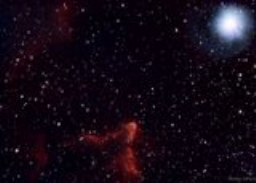 This is my first attempt at the elusive and transluscent Ghost of Cassiopeia. It's in an easy location next to Navi, a major star in the constellation, but is a dark and detailed nebulae requiring long exposures and clear skies.
2022-10-01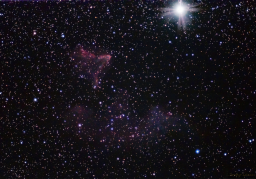 γ Cas or gamma Cas is the middle point of the 'W' that makes up the constellation Cassiopeia. It is a rapidly spinning variable star that is incredibly bright. It dominates the scene and overpowers the delicate, faint reflection nebula nearby designed IC59 and named, 'The Ghost of Cassiopeia.' It took me over 500 exposures to draw out the detail of this elusive nebula.
2021-10-09