NGC2264
Jump to:
Images
|
Blog posts
|
Videos
Images
---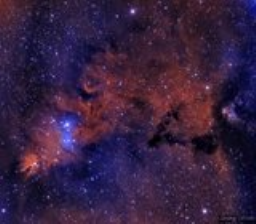 The 'Christmas Tree' is a group of stars in the blueish area lower left that form a triangle with a 'trunk.' It is oriented the same direction as the Cone Nebula, that is indeed the cone you see. There is a ton of nebulosity in the region and one glowing spot isn't a star, it's a galaxy. This is NGC2264, the Christmas Tree Cluster!
2022-11-16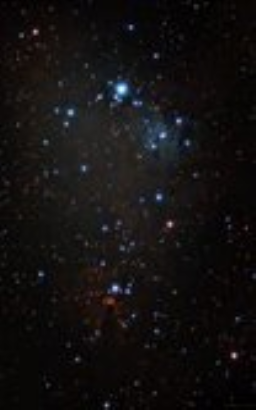 NGC2264: The Christmas Tree Cluster and Friends
This dense patch of stars and nebulae hosts a variety of targets. Starting at the bottom is the Cone Nebula. The top of the cone touches the inserted peak of the Christmas Tree Cluster. Past the faintly visible Snowflake Nebula is the bluish Fox Fur Nebula.
2021-11-01
🔝 Back to Top
Videos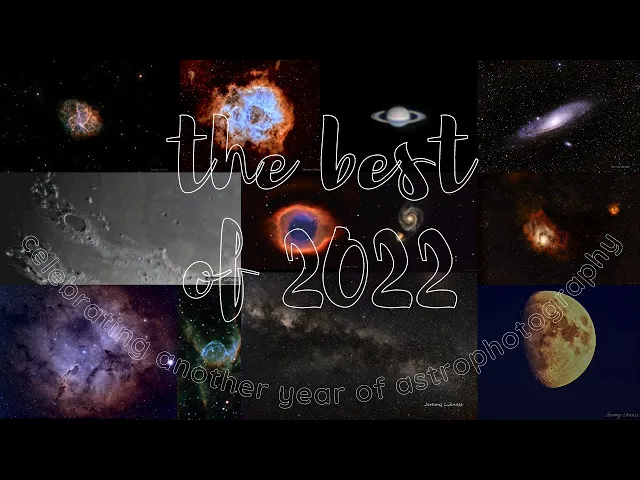 My best space pictures taken in 2022
Collage of planets, galaxies, nebulae, and more that I captured in 2022. From Saturn and Andromeda to Thor's Helmet and the Milky Way.
2022-12-20 00:00:00 +0000
🔝 Back to Top