NGC3628
Jump to:
Images
|
Blog posts
|
Videos
Images
---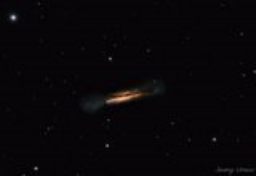 Sarah's Galaxy, the 'Hamburger Galaxy' or NGC3628, an 'unbarred' spiral galaxy (there is not a spiral arm that passes through the core). Note the distinct band of dust that surrounds it and accents the edges. It is also part of the Leo Triplet.
2023-02-24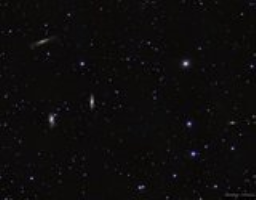 Galaxy season is coming. This is the Leo Triplet, also known as the M66 group, and includes M66, M67, and NGC3628. To the right edge is 'extra' galaxy NGC3593. This is a 336mm shot but I'll be zooming in over the coming clear nights. Happy Valentine's Day!
2023-02-12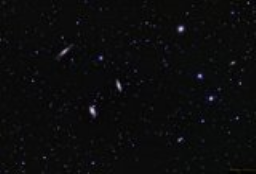 A rare partnership of galaxies with lots of friends in the background.
2022-02-12