The star Alniyat
Jump to:
Images
|
Blog posts
|
Videos
Images
---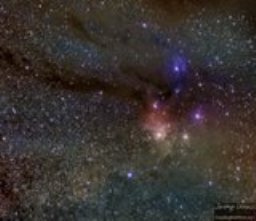 The Antares Region: a fast study
I captured this target from the top of Heybrook Lookout in Index, WA (Bortle 3).I only spent about 20 minutes on Antares, a region that deserves hours of exposure. But even with the limited time, I captured more details than ever before, trumping the hours of filtered shooting through light polluted skies from my house.
2023-06-26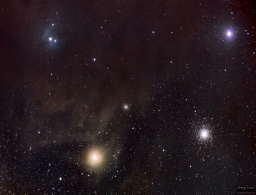 I took advantage of low horizons in a dark site to capture this close-up of the elusive Rho Ophiuchi system with bright yellow Antares, purple-bluish Alniya and the M4 and NGC6144 clusters.
2023-04-28