Dumbbell Nebula
Jump to:
Images
|
Blog posts
|
Videos
Images
---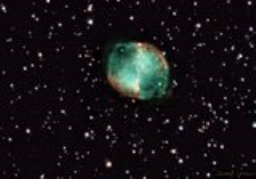 M27: Dumbbell Nebula with Optolong L-Extreme
This bright close-up of the Dumbbell Nebula combines traditional RGB with highlights in H-alpha (Ha) provided by a narrowband Optolong L-Extreme filter. 30 minutes with a UV/IR cut filter and 28 minutes with the L-Extreme.
2022-05-22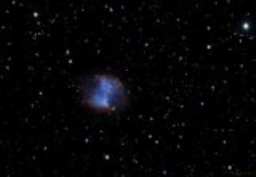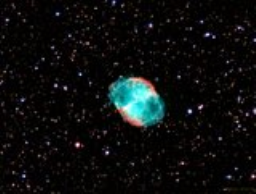 This bright nebula visible in binoculars is a planetary nebula surrounding a white dwarf star.
2021-06-18
🔝 Back to Top
Videos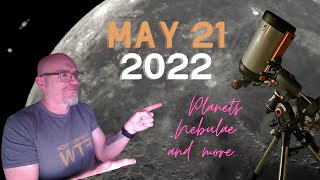 May 21, 2022 - planets, nebulae, and more
Join me for a night of viewing. I observed several nebulae (the Iris Nebula, the Dumbbell Nebula, and the Eagle Nebula) and the moon all night until 3am when the planets Saturn, Mars, and Jupiter appeared in that order.
2022-05-22 00:00:00 +0000
🔝 Back to Top