My Camera Processing Workflow with PixInsight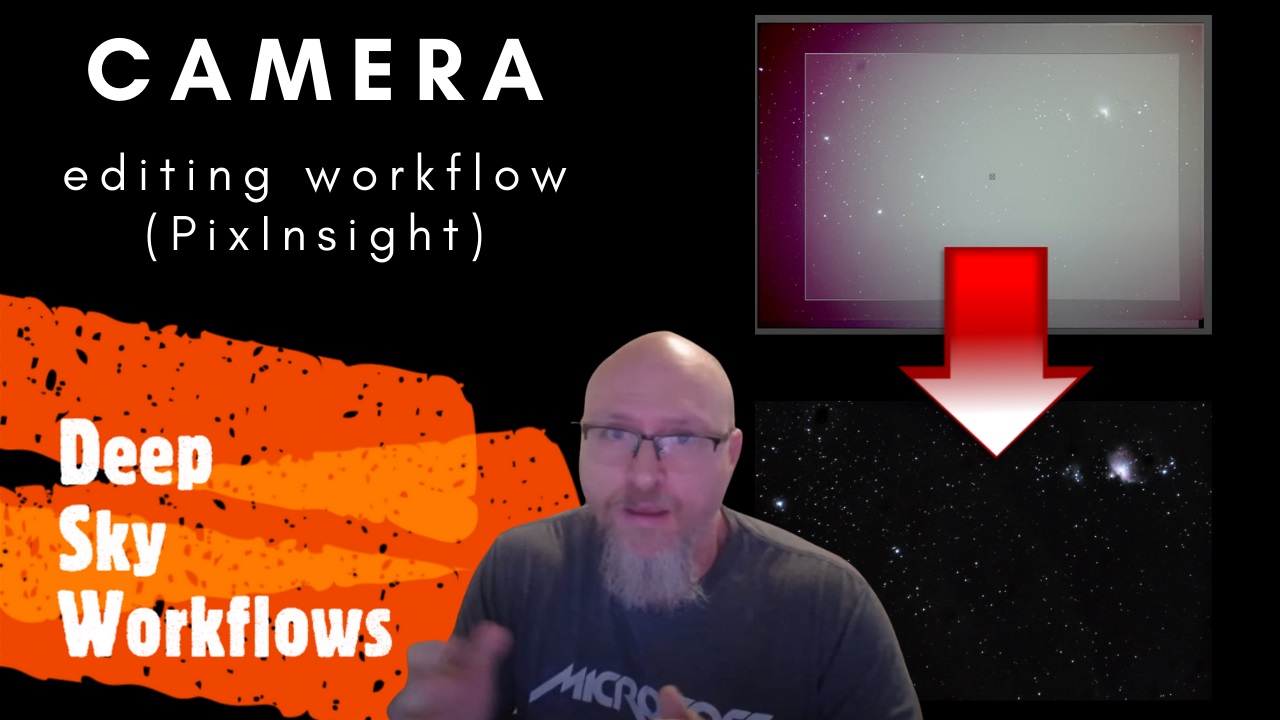 An editing workflow recorded live with tips from changing the shape of stars without Deconvolution using dual frequency processing.
After what felt like an eternity of polar alignment, I accidentally knocked my mount. In what was supposed to be a period of clear skies, the only thing clear was that clouds were moving in. So, I desperately captured several 45-second exposures and called it a night. Or a morning, rather. You know what I mean. I quickly moved my images from my laptop that I use to drive imaging sessions to my processing workstation. A "blink" (quick scan of images) revealed what I feared: most were ruined by clouds. I ended up stacking a measly handful of frames and the result did not look good. So, what to do? Why, use it as practice! I decided to go live on Thanksgiving Day with an editing session that you can watch here:
In this video I show several of my more advanced techniques. Here is what I shared:
Using my Autolinear Fit script to balance the colors up front.
Dynamic Background Extraction to remove a rather aggressive gradient/vignette.
The secrets to a successful Photometric Color Calibration.
Using my Generate Decon Support script to create a star mask, deconvolution support, and a mask to help with Dynamic PSF.
How I stretch my non-linear images.
A trick to get Curves Transformations "just right."
Noise reduction using Multiscale Linear Transformations.
How I use dual frequency processing.
ArcSinhStretch to bring out contrast and detail.
How to make a mask with Range Selection.
A technique besides Deconvolution for making stars more round.
How I use Multiscale Linear Transformation to dim lights.
A little PixelMath to tie it altogether.
I hope you are able to learn from this video and look for the lessons and tips you are able to share in return!
Post categories: